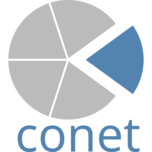 company-cofounder-contributor network
Cofounders
Derek Poulin
Over his 26-year career, Derek has been an entrepreneur, developer, architect, salesperson, consultant, and contractor, providing hands-on business and technical leadership to businesses of all sizes, including Intuit, Mitchell International, LPL Financial, Watson Wyatt Worldwide, National Association of Securities Dealers, Value Behavioral Health, and GE. His expertise crosses IT Security, SaaS applications, collaboration portals, and ERP systems. Derek graduated summa cum laude from University of Maryland, College Park, with dual bachelor's degrees in Computer Science and Finance. He is also an (ISC)2 Certified Information Systems Security Professional (CISSP). He is also a husband, father, and an opportunistic runner.
[LinkedIn: derekpoulin]
[Twitter: @derek1325]
Stefanos Makris
Stefanos is an accomplished technology strategist that earned his wings in the corridors of HP, Autodesk, Symantec, Shopzilla and others. After earning his BSc in Informatics and Telecommunications, he held various positions including: EVP of Engineering, Director of Engineering, and Principal Architect. Stefanos has a relenting passion for excellence and believes that a strong technical strategy has the uncanny ability to ignite business growth. As a businessman, technologist, engineer, musician and father, Stefanos is always busy with something.
[LinkedIn: stefanosmakris]